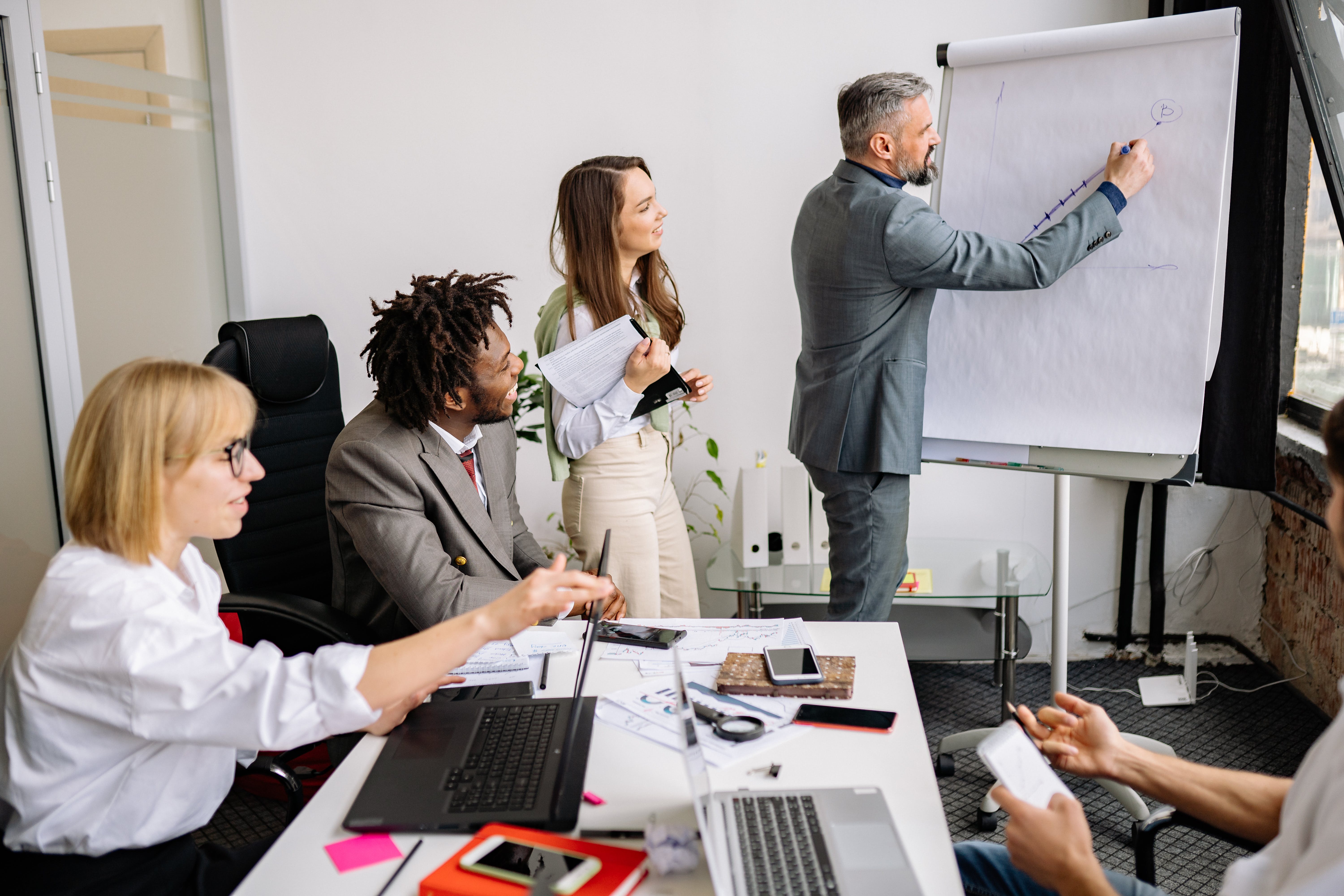 In 2023, build business resilience with Diversity, Equity, and Inclusion
Diversity, Equity, and Inclusion (DEI) are crucial areas of focus for many organizations. With the predicted economic recession and the volatile uncertain markets and cost-challenging environment, we often see a slowdown in DEI efforts, impacting the momentum gained so far.
We've learned from the harsh pandemic realities, that when companies fluctuate in their DEI commitments, it impacts their ability to retain diverse talent and solve critical business and client problems which in turn impacts their people strategy and long-term success. Acknowledging and applying the intersectional lens is key to your DEI strategy.
Sharing here, some key DEI considerations for organizations to keep in mind as they navigate these complex times and continue their DEI journey-
Apply the DEI lens to your 2023 business goals and priorities
Mapping your 2023 business purpose and priorities with your DEI strategy is a necessity today. From your talent acquisition plans to investments in new markets, or your CSR and ESG strategy, applying the DEI lens to your key business imperatives will help build sustainable outcomes. Diversity, Equity, and Inclusion today deserves a seat at the decision-making table and leaders need to own and be accountable for these goals.
Continue to prioritise gender equity but do remember gender is a spectrum
While we continue our investments in the gender equity space we need to acknowledge that gender is a spectrum and goes beyond the traditional construct of male and female. The overall approach needs to be inclusive of gender and sexual minorities from the LGBTQIA+ community.
Across the attract, hire, engage, growth, appraise and retain cycle, policy, and programs cycle, ensure a gender equitable lens is applied. Multiple stakeholders and business functions need to collaborate closely along with your DEI representatives to review, invest and operationalize DEI.
An integrated approach to mental health
It's essential to integrate mental health support as part of your overall employee well-being strategy. This goes beyond providing just counseling/helpline support via EAP. Build psychological safety to normalize and destigmatize this topic for people to seek help without hesitance. Make it a key topic in your internal communications, open house events, onboarding sessions, townhalls, and leadership talks. Managers need to be sensitized no doubt but they are also the ones under a lot of pressure, so watch out for signs, as they often are the last to seek help. It's advisable to have registered psychiatrists and counselors visit offices regularly and run sessions or consider partnering with a hospital to provide this support. Easily available information on how and where to seek help is key for employees.
Equity with data insights
Many invisible barriers exist within our workplaces and data is a great starting place to address these inequities. Examining data such as hiring, attrition, pay parity, and promotion data by various demographics will highlight any disparate trends and patterns. Internal data audits and bridging internal gaps is a good area to invest in DEI when there are budget constraints in DEI.
Gen Z'ers and the shifting landscape of workplaces
There are many shifts that workplaces have already seen in the last few years. Gen Zers and the younger millennials will further augment that shift. As per the Delloite 2022 Gen Z and Millenial survey, Gen Z's are striving for balance and advocating for change. GenZ is considered one of the most inclusive generations. Workplaces that focus on DEI with an emphasis on transparency, flexibility, growth mindset, work-life balance, learning and development, and mental health well-being will be able to retain and gain the most value from this cohort. A culture that's invested in DEI and adaptive to the changing work expectations is the need of the hour today.
The right time to think about accessible workplaces and disability inclusion
Progressive workplaces look at DEI in its entirety and disability inclusion is often sidelined by many in this journey. Companies need to adhere to the RPWD Act 2016 that promotes and protects the dignity and rights of persons with disabilities in various aspects of life. Preventing discrimination against persons with disabilities and providing them equal opportunities in employment is mandatory. This includes the right to reasonable accommodation in physical and virtual spaces, including being provided assistive devices as well as accessibility in physical office premises.
In conclusion, this is a year to look at DEI practically with the right mindset, practices, and intentionality. While many organizations may have set up the structure and systems like councils and ERGs to operationalize DEI, others need not wait. DEI can be integrated into your existing communities, forums, practices, and celebrations. The significant factor here is leaders who walk the talk, a people-first culture, and values that emphasize empathy and equity. Let's simplify DEI in 2023 by empowering our people to co-own the DEI agenda and make them custodians of DEI at work and beyond.
P.S – This blog was written for Times of India and published on
https://timesofindia.indiatimes.com/blogs/voices/in-2023-build-business-resilience-with-diversity-equity-and-inclusion/?source=app&frmapp=yes